Features of IIF
The Only J-REIT Specializing in Industrial Properties
Industrial & Infrastructure Fund Investment Corporation (IIF) was listed on the Tokyo Stock Exchange in 2007 as the only J-REIT specializing in industrial properties. IIF has been aiming to achieve long-term stable management and pursuing originality by exploring the new asset class which no other J-REIT would pursue.
IIF will embody the basic principle,"Invests in social infrastructure as a source of power for the Japanese economy and supports Japan's industrial activities from the perspective of real estate", by exploring unique asset classes.

Original Portrfolio
IIF focuses on industrial properties including logistic facilities, manufacturing and R&D facilites, and infrastructures. IIF is the only J-REIT to manage these assets in one portfolio and thereby known for its uniqueness. IIF will continue to pioneer new asset class to provide diverse investment opportunities to the investors.
Logistics Facilities
Facilities used to provide intercompany distribution, sales distribution services for consumer districts, raw material distribution, cold chain distribution, and home delivery, including transportation, shipping, storage, stockpiling, cargo handling, packaging, sorting, and processing functions.
IIF Shinonome Logistics Center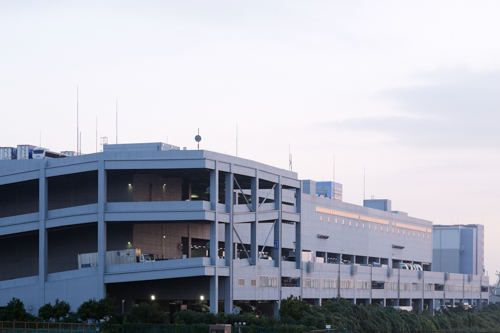 One of the biggest distribution center with the largest scale and cargo handling capacity among the facilities operated by Sagawa Express Co., Ltd. The LED lighting is installed in the entire building for the considerations to energy saving.
詳しくはこちら
Manufacturing & R&D Facilities
Facilities for research and development, raw material procurement, stockpiling, storage, manufacturing, production, assembly and processing, recycling, and other purposes.
IIF Kawasaki Science Center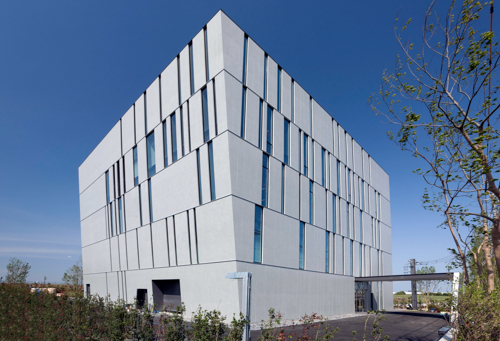 Science Center of Johnson & End Johnson Co., Ltd. Medical Company, the world's largest healthcare company. Training sessions of advanced medical equipment, and conferences are regularly held. The facility is close to Tokyo International Airport and allowing easy access to the visitors from abroad attending international conferences.
詳しくはこちら
IIF Yokosuka Technology Center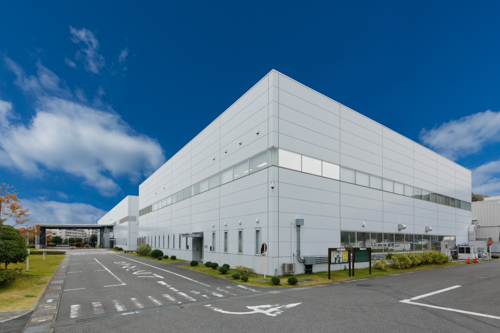 Production plant of Nikon's precision equipment business, engaging in manufacturing of units and parts for industry-leading FPD lithography systems that burns delicate circuits on displays used in televisions and smartphones.
詳しくはこちら
Infrastructures
Production plant of Nikon's precision equipment business, engaging in manufacturing of units and parts for industry-leading FPD lithography systems that burns delicate circuits on displays used in televisions and smartphones.
IIF Haneda Airport Maintanance Center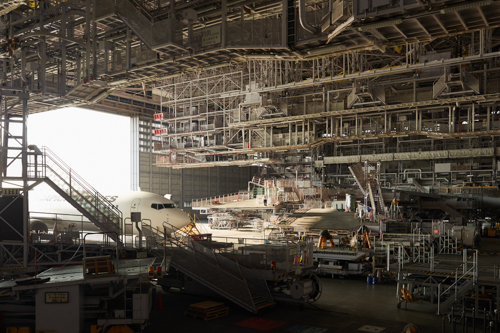 Two hangars used by Japan Airlines Co., Ltd. for storage and maintenance of aircraft. All aircrafts and equipment that fly both domestically and abroad are maintained here. A ceiling height equivalent to six-stories with no column gives vast space. Acquisition price is 41.1 billion yen, which is the largest asset size among properties held by IIF.
詳しくはこちら
IIF Nagoya Port Tank Terminal(Land with leasehold interest)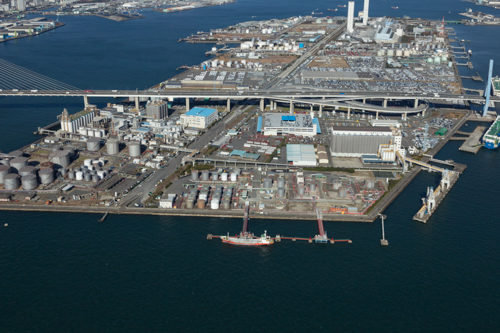 The property is leased in its entirety to and serves the primary tank terminal functions for Chemical Logitec Co., Ltd., which specializes in the storage of liquid chemical products on behalf of chemical manufacturers. Located on the edge of the Shiomi Pier in the Port of Nagoya, contains approximately 30 storage tanks.
詳しくはこちら

A New Approach to the Existing Framework
IIF's strengths are new initiatives that cannot be confined to existing frameworks. IIF is engaged in variety of initiatives besides the management of properties, such as development projects including extension projects collaborated with tenants through CRE / PRE strategy.
Manufacturing Facility Developed in Collaboration with Tenant through CRE/PRE Strategy
IIF acquires properties by offering solutions to the problems of real estate owned by private companies and public sectors in accordance with the "CRE / PRE strategy". IIF provides a solution to management problems held by private companies and public sectors through real estate trading and development. By seizing the needs of private companies and public sectors and cooperating with them, IIF finds new investment opportunities.
IIF Kawasaki Science Center is the first developed property. Knowing that Johnson & Johnson Co., Ltd. (hereinafter J&J) is looking for a property to be used as a training facility for medical staff, IIF proposed J&J a scheme to collaboratively develop the facility. Since J&J had no intention to own real estate, first, IIF acquired the land for the development and rented the land to J&J. After J&J developed the facility on the premise, IIF acquired the facility from J&J to become the sole owner of both land and building.
The proposal and achievements of the CRE / PRE strategy are IIF's own efforts.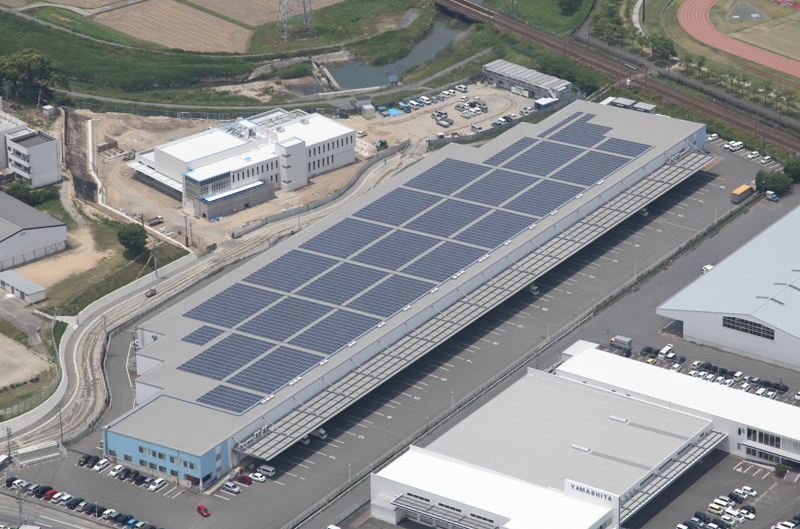 Efforts towards ESG
IIF has been proactively carried out environmental countermeasures such as installation of energy-saving LED bulbs and setting of solar panels on roof surfaces, long before the word "energy saving" and "CSR" are generally recognized.
The various activities IIF is engaged are highly valued by international certification evaluation agencies. IIF's inclusion in MSCI Japan Select Leaders Index, the index adopted by GPIF (Government Pension Investment Fund), the certification of the highest ranked "Green Star" in the Global Real Estate Sustainability Benchmark (GRESB) real estate evaluation, and many other certifications awarded as a result of continued efforts towards ESG.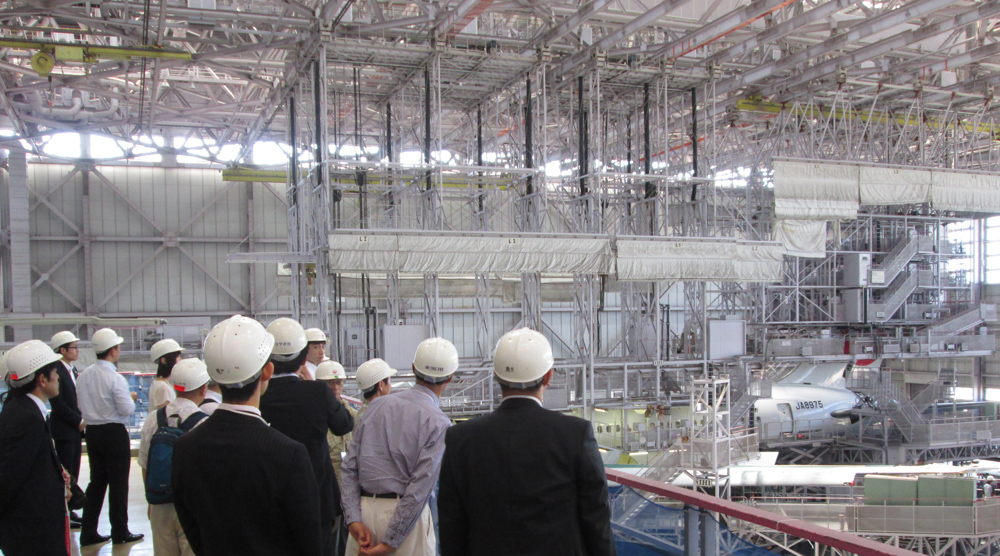 Investor Meetings are Held Reguraly
Many of the properties managed by IIF have limited opportunities to see the actual property. For this reason, IIF regularly holds briefing sessions on asset management status and site inspection tours for investors.